We are proud to present a selection of the brands we work with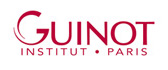 Customers FEEDBACK
---
"I was very happy finding this place. Julia is a great and friendly person. I was very comfortable with talking to her, her English is very good too, and very caring. Above all that she is very flexible. I did laser hair removal, unlike all the other places in Japan, it doesn't need many papers to sign or paying beforehand. You can pay per session. I definitely recommend it to everyone especially foreigners."
From. S
"I did my first wax job here and I was well taken care of so now I'll definitely stick to waxing. Although the first time was a little painful for me, Julia was extremely gentle and patient. I can't wait to return. You MUST come here for all your beauty care needs if you want great service and a comfortable environment."
From. T
"久しぶりのアロママッサージ&ホットストーンで体がとてもほぐれました。
肩こり、腰痛がひどく体も冷たかったのですが、とても温まりました。
頑固な肩こりですが、とてもしっかりマッサージしてくれます。また近日中に行きたいです。"
From. Y